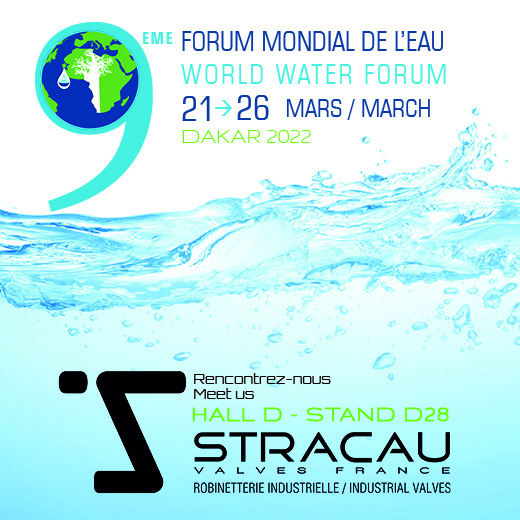 We are happy to announce our participation to the next World Water Forum which will take place from the 21st to 26th March 2022 in Diamniadio (Dakar) in Senegal.
Do not hesitate to save this date and to meet us on our booth located :
HALL D - STAND28
We will be happy to discuss with you on this occasion!
Une question ?
Dites nous ce que nous pouvons faire pour vous.
Nos équipes commerciales se tiennent à votre disposition du lundi au vendredi de 8h00 à 12h00 et de 13h30 à 17h30 pour répondre à vos questions.