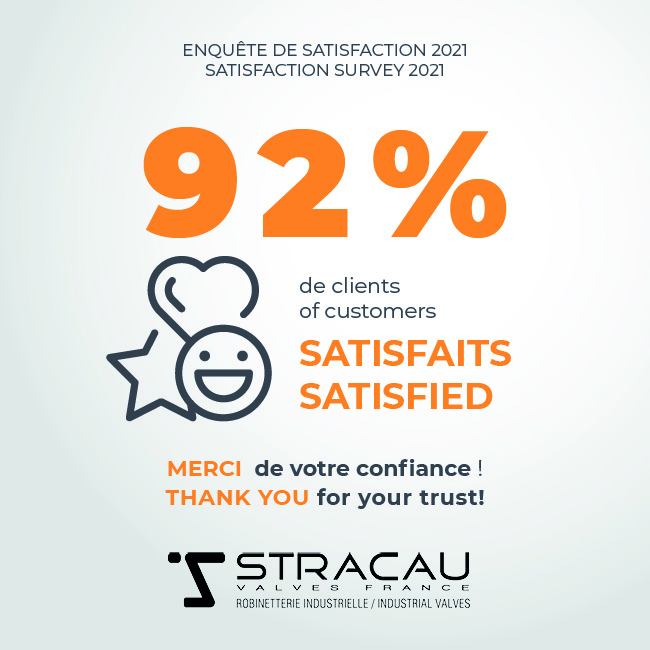 Following our satisfaction survey, it is with great pleasure that we have noted that our commitment to quality and our desire for continuous improvement are bearing fruit with our customers: 92% of them evaluated us more than positively!
Thank you to them for trusting us, we are happy to support them in their projects all year long.
It's only up to you that we can satisfy you in return, wherever you are !
Want to know more about us? Contact us !
Une question ?
Dites nous ce que nous pouvons faire pour vous.
Nos équipes commerciales se tiennent à votre disposition du lundi au vendredi de 8h00 à 12h00 et de 13h30 à 17h30 pour répondre à vos questions.