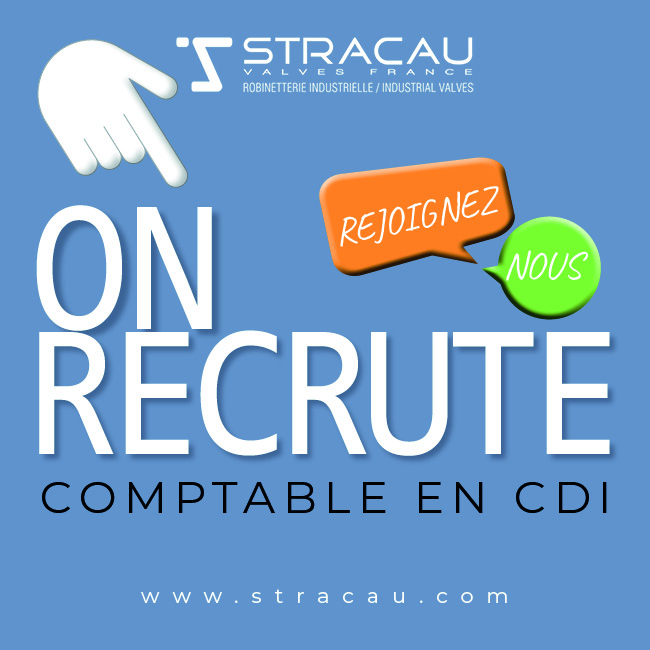 STRACAU VALVES France, a specialist in the international sale of Industrial Valves, is looking for a Purchasing/Sales Administrator for a 3 month fixed term contract.
Reporting to the Technical Director - Purchasing, your main missions will be the following:
1. Assist the ADV/ADI manager:
Management of national and international imports
Management of shipments according to customer requirements and international obligations (incoterms, tax receipts, commercial documentation, documentary credit...)
Control and closing of the file in relation with the different departments of the company
2. Record and administer the customer order.
Within the framework of your mission, you will be in contact with all the collaborators and partners of the company: Salesmen, Agents, Suppliers, Carriers, Customers, Banks, Control bodies...
Family company, you will integrate a structure where the relational is essential
Skills required:
You have a knowledge of trade and international obligations (incoterms, documentary credits, taxation...).
You regularly use and master the pack office, and computers in general.
Curiosity, rigor and pragmatism characterize you.
You speak English
Driving license and personal vehicle.
Contract : 38 hours per week
Remuneration : according to profile
Position to be filled immediately (hiring in CDI possible)
If you are interested in this position, please send your CV to the following address: n.ramos@stracau.com
Une question ?
Dites nous ce que nous pouvons faire pour vous.
Nos équipes commerciales se tiennent à votre disposition du lundi au vendredi de 8h00 à 12h00 et de 13h30 à 17h30 pour répondre à vos questions.