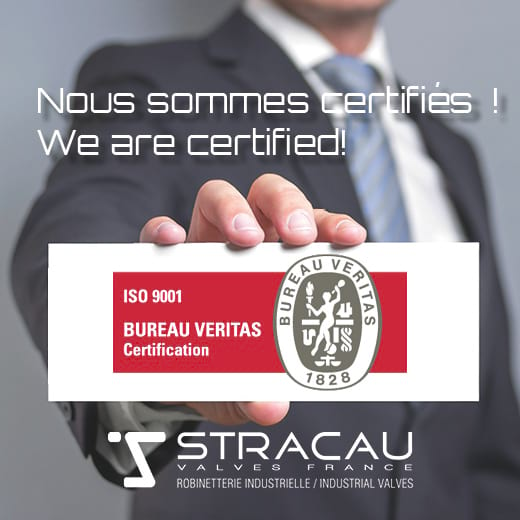 We are pleased to inform you that we are now ISO 9001 certified!
A team challenge
We started in september 2020 and we could not start this challenge without the full support of our employees.
For Whom ?
YOU ! our customers, prospects, suppliers, partners...
US ! Our staff, sales agents, management...
Why being certified ?
to be close as possible to our customers' expectations
improve our quality of service
gain speed and accuracy
reduce the risk of errors and deal with them efficiently
build trust
provide satisfaction
Our commitment
to provide a global solution adapted to your expectations
with high quality products
best value for money
by respecting your deadline requirements
to provide you with an ever more optimal after-sales service
to win your trust and give you satisfaction
Une question ?
Dites nous ce que nous pouvons faire pour vous.
Nos équipes commerciales se tiennent à votre disposition du lundi au vendredi de 8h00 à 12h00 et de 13h30 à 17h30 pour répondre à vos questions.