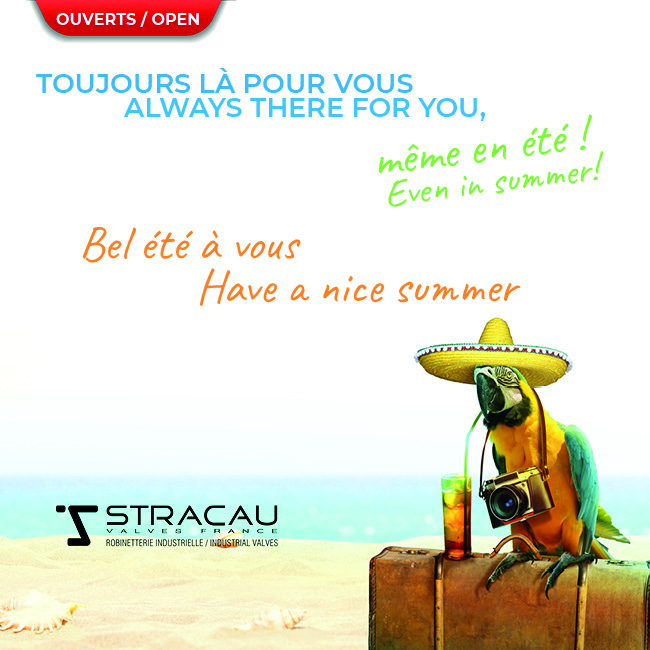 STRACAU remains by your side and at your disposal all summer long

We have a small thought for those who are on vacation by making you a little valve summer game book! We hope you enjoyed the idea.
Have a nice summer !
Une question ?
Dites nous ce que nous pouvons faire pour vous.
Nos équipes commerciales se tiennent à votre disposition du lundi au vendredi de 8h00 à 12h00 et de 13h30 à 17h30 pour répondre à vos questions.